"I noticed a change within the first week! Already buying my next bar" - Ash
Regular price
Sale price
$20.00 USD
Unit price
per
Sale
Sold out
☑️ Helps to brighten skin
☑️ Helps reduce blemishes
☑️ Helps to soften skin
Nature's potent solution for radiant, younger-looking skin. This exfoliating soap, infused with honey, not only reduces blemishes and dark spots but also moisturizes deeply. Experience a luxurious bathing ritual that lightens, smoothes, and rejuvenates, revealing the flawless complexion you've always desired.
Share
Benefits

Cleansing: Deeply cleans embedded dirt, leaving skin refreshed.

Exfoliation: Removes dead cells, offering a smoother skin feel.

Skin Brightening: Consistent use lightens dark areas for even skin tone.

Blemish Reduction: Diminishes acne scars and age spots over time.

Skin Softening: Moisturizing ingredients yield softer, smoother skin.

Youthful Glow: Enhances natural radiance for a youthful complexion.

Quick Results: Promises rapid improvements with individual timelines.
How to Use

Preparation: The soap is recommended to be used in an exfoliating bag for optimal results, although this step is optional.

#1 Wetting the Skin: Wet the desired area of your skin where you wish to apply the soap.

#2 Application: Lather the soap in your hands or within the exfoliating bag and then apply it to the areas of your skin that you're targeting for treatment.

#3 Treatment Time: Leave the soap on your skin for up to a maximum of 1 minute. Do not leave it on for longer than this, as it could lead to skin irritation due to the potency of its active ingredients.

#5 Rinsing Off: Rinse the soap off your skin thoroughly. Make sure no soap residue remains.

Drying: Pat your skin dry gently with a soft towel.

Post-Soap Treatment: After drying your skin, apply Jolie's Dark Spot Remover Lotion or Jolie's Target Area Cream as recommended.
Ingredients

Kojic Acid: Derived from fungi, it inhibits melanin production, lightening dark spots for an even complexion.

Vitamin C (Ascorbic Acid): A potent antioxidant, it stimulates collagen, brightens skin, and counters free radicals.

Honey: Packed with antioxidants, it reduces acne, hydrates, and leaves skin soft.
Safety

Before use, perform a SPOT TEST to test for sensitivity as follows: Lather the soap up and apply to the intended area of use for up to 45 seconds. If rash, burning, tingling, or inflammation occur, immediately remove the product from skin and discontinue all further use.
View full details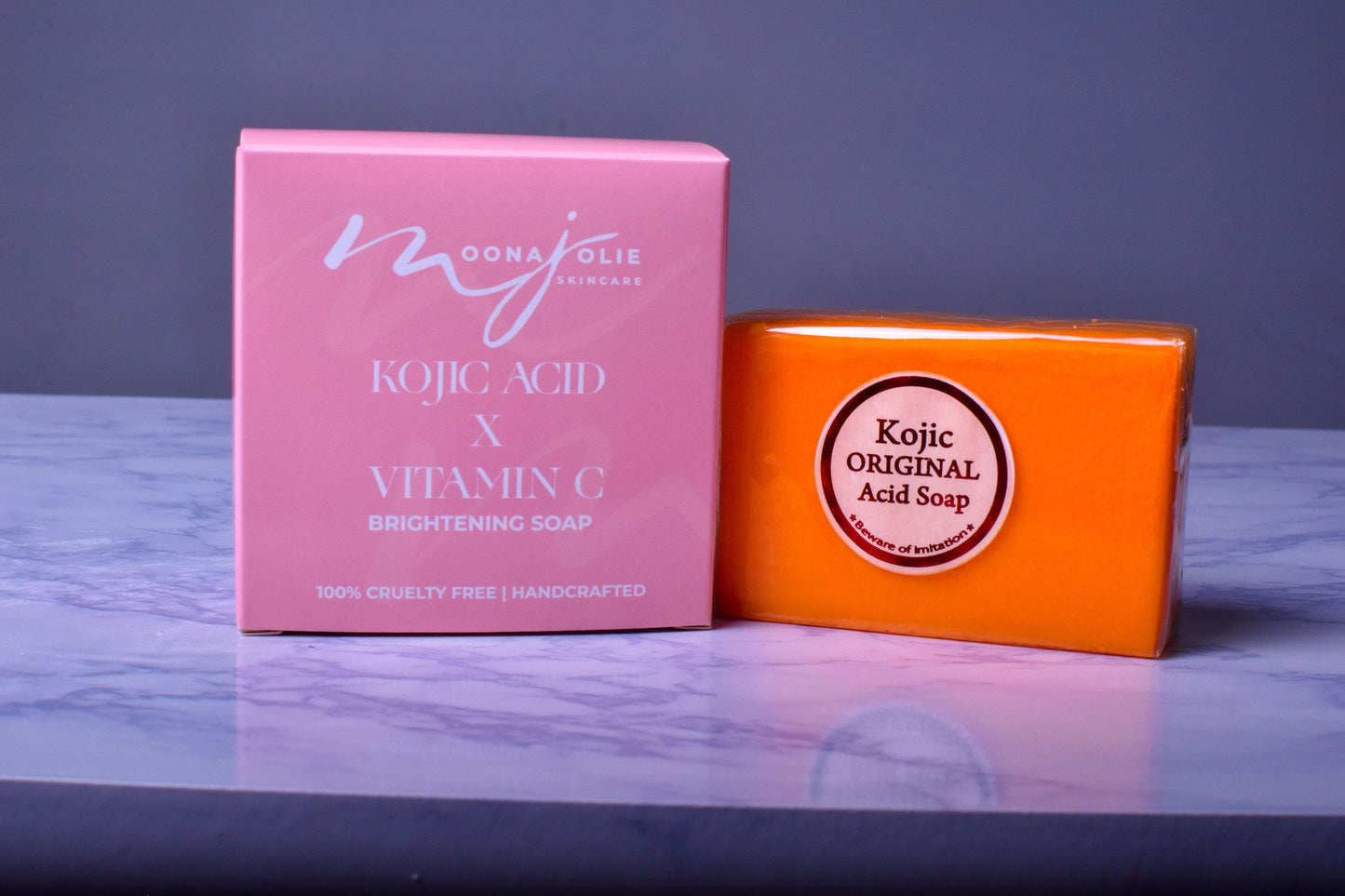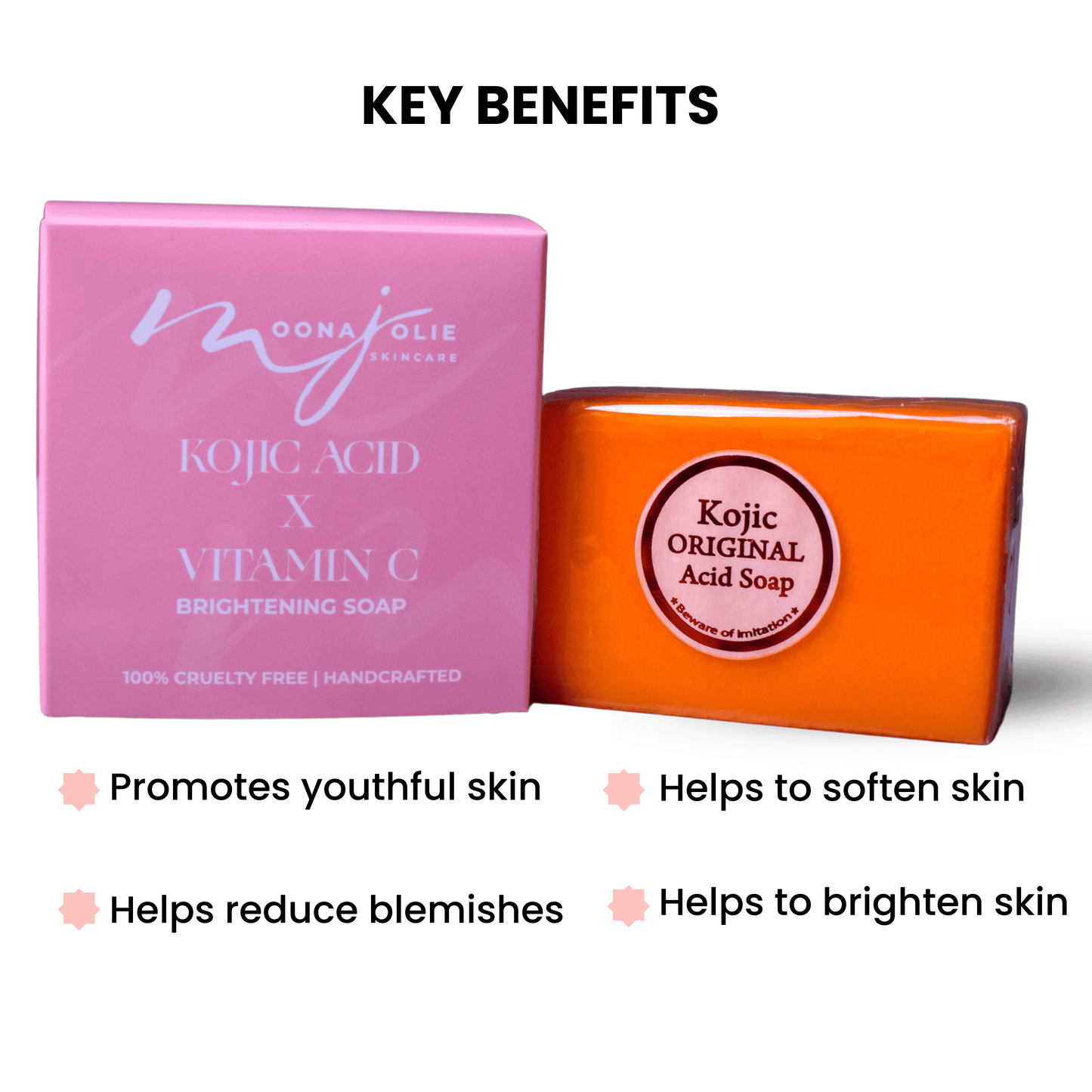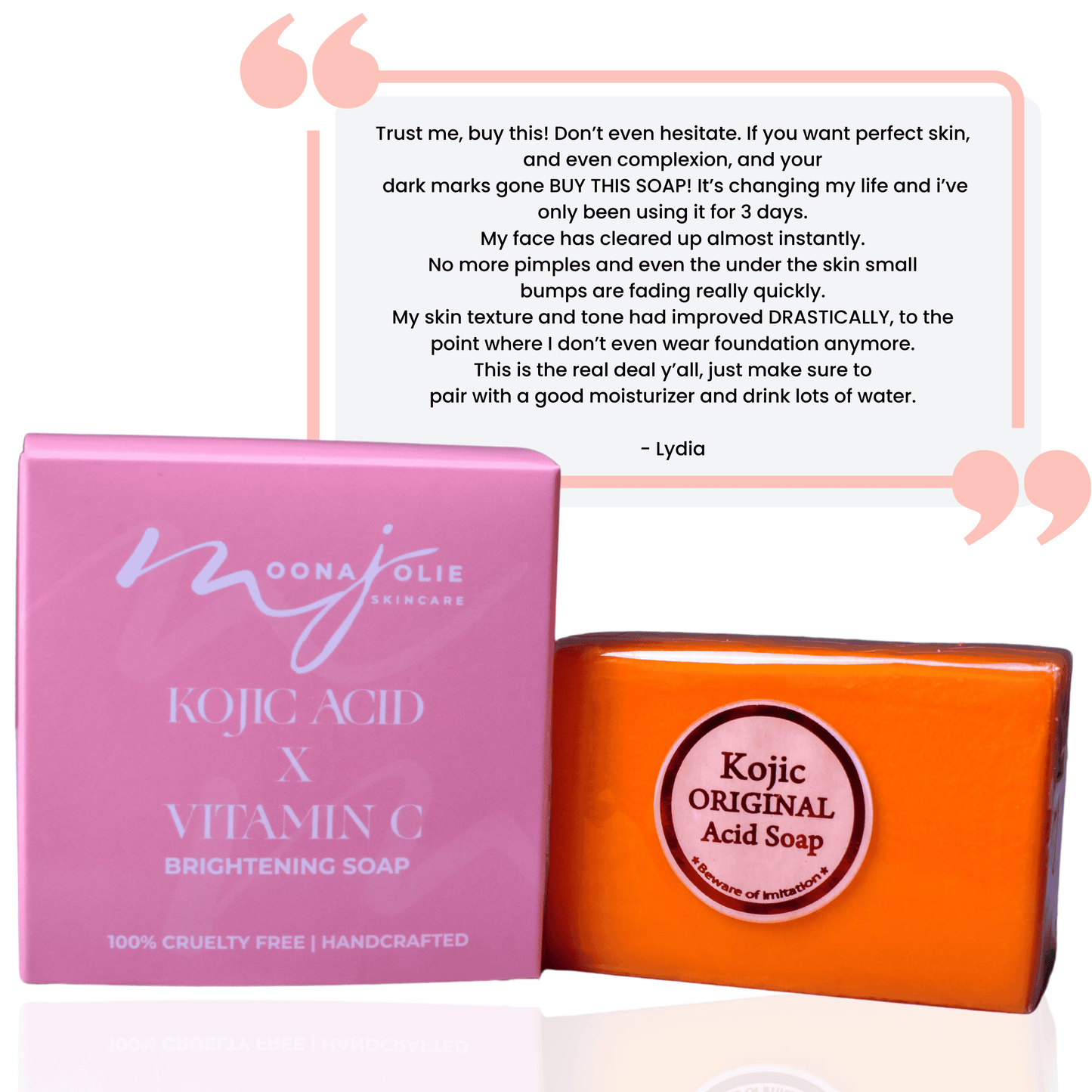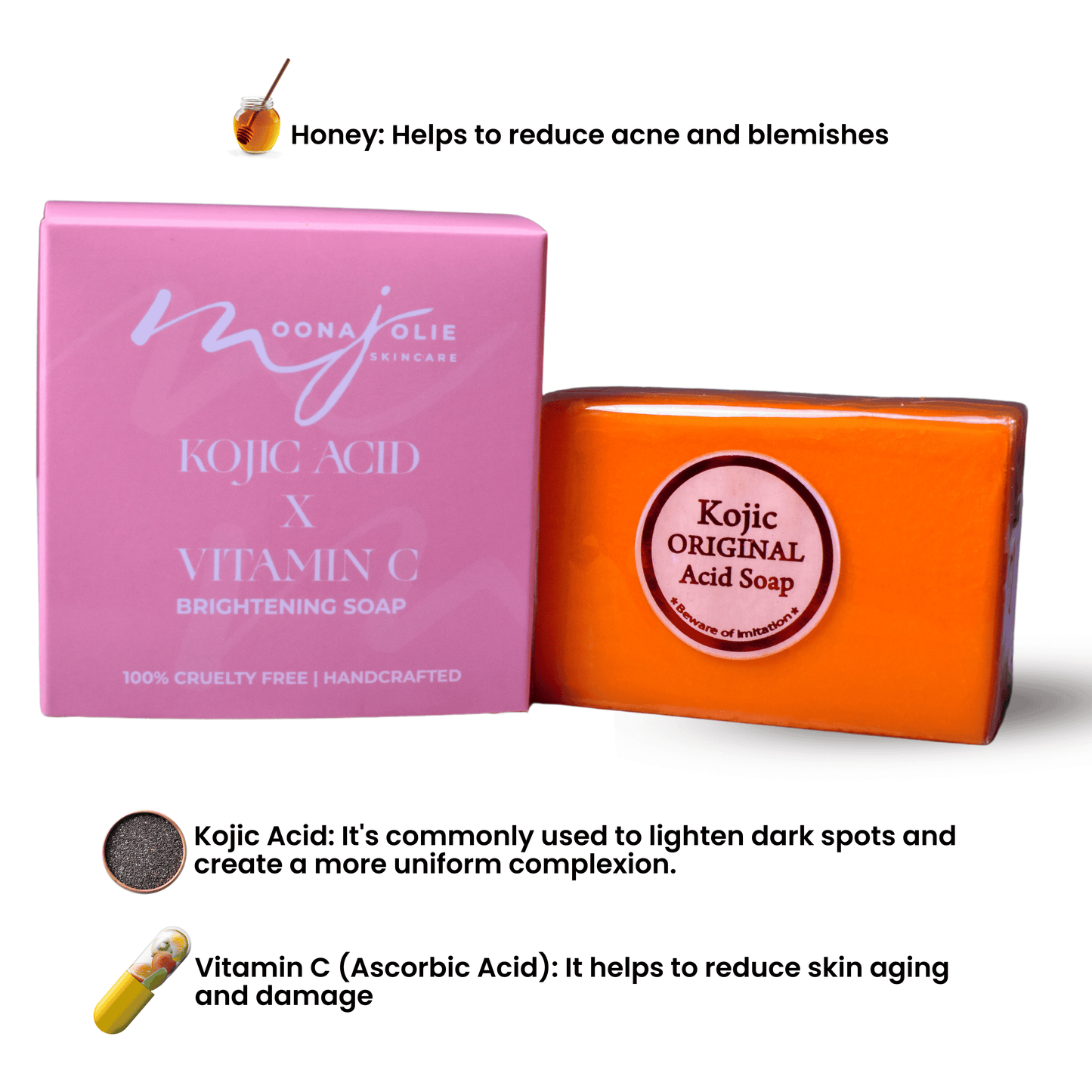 Lily - ⭐⭐⭐⭐

"This cream works very, very well. I notice a difference right away within the first week. It doesn't irritate my skin or causes acne. It smells nice, and it spreads well. I the texture is smooth. Definitely recommend, for dark spots, scars, nipples, or for a brighter complexion."

Oumou - ⭐⭐⭐⭐⭐

"I started off using the smaller bottle and seen that you offer the big one now and I am so happy. I have terrible acne, and dark spot all over my back and thighs and seen so much improvement in like 2 weeks!"

Aree - ⭐⭐⭐⭐⭐

"My skin, face look absolutely flawless. My mom started using it and we're both in love! No such thing as hyperpigmentation with this soap at all"
Frequently asked questions
Will this soap help with dark spots on my skin?

Yes, the soap contains Kojic Acid, a natural compound known for its skin-lightening properties. It helps reduce the appearance of blemishes such as acne scars and age spots. It also helps brighten areas that are commonly darker, such as underarms and inner thighs.
Can I expect this soap to make my skin softer?

Absolutely! One of the ingredients in the soap is Honey, which is a natural humectant, meaning it attracts and retains moisture. This property can help to keep your skin hydrated, leading to softer and smoother skin.
How quickly can I expect to see results from using this soap?

The product promises quick results, so you should see some improvements relatively soon.

However, remember that skin health and improvements can vary greatly from person to person, depending on a variety of factors, including your skin type and condition, as well as how consistently you use the product.
Is it safe to use Jolie's Kojic x Vitamin C Soap on my private parts?

The product description mentions that the soap can brighten even private parts. However, the skin in these areas can be more sensitive.

Always test the soap on a small patch of skin first, and if any irritation occurs, discontinue use. If you're unsure, it's best to consult with a healthcare professional before use.
Is this product cruelty-free?

Yes, Jolie's Exfoliating Brightening Scrub is cruelty-free.

We do not test our products on animals, and we prioritize ethical and responsible practices in our manufacturing processes.